What is Natural Cement?
Natural cement is hydraulic cement made from limestone.
Lime and natural cement are both produced by heating limestone to approximately 900 to 1100°C, at which point carbon dioxide bound within the stone is released. In the production of lime, the burnt material is quicklime, which is then mixed with water to make building lime, also referred to as hydrated lime, or as lime putty if excess water is used. The process of hydrating quicklime is slaking, and when quicklime is slaked, it crumbles to a fine particle size.
The burnt natural cement rock does not slake when mixed with water, however. Instead, it must be crushed into a powder before use. The resulting powder is natural cement, which will set when mixed with water, and hardens through a process of cement hydration.
Products available include: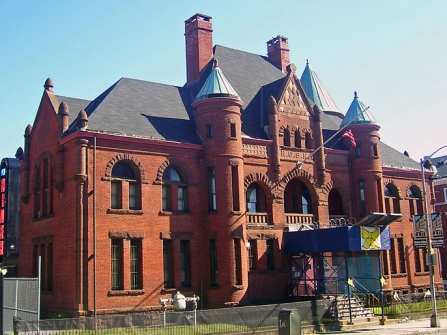 Photo: The New York State Armory in Poughkeepsie, NY was restored with Rosendale 12M natural cement mortar, custom matched to the original natural cement mortar. Brownstone repairs were performed using Custom System 45 Type SD. On-site training services brought the entire crew up to speed, for both natural cement repointing and sandstone repair.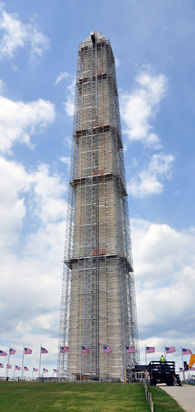 Photo: Edison Coatings provided natural cement-based injection grouts and custom color-matched repointing mortars to meet National Park Service specifications for the restoration of the Washington Monument in 2013.